Welcome, Welcome, Welcome!!!
Testing1>
OMG! I hate doing this through phpMyAdmin.
Please Help>
Hello. If anyone happens to actually see this page please take a moment to ponder if you can help my poor soul. I have this here, what you are looking at, and it fails to load admin page when I try to access it to update or edit or whatever. I have the correct password, obviously, but page just fails and remains at login screen. The page does indicate the password is correct by not loading string "Password incorrect" or whatever it actually reads. I have removed .htaccess, I have verified all pages connected are intact/bug free/code clean(as far as I can tell). I have tried uploading intall.php file over and over again but no luck. I have spent an embarrassing amount of time trying to fix/research but to no avail. Email me if you have any ideas, please, please!!
Testing>
I'm using phpMyAdmin to write this and post. Not too fun. If setting time was easier, it wouldn't be as bad.
OMG! Control Panel is once again broken!!! ARGH!!!>
I do not understand what is happening. Previously, I thought my password to control panel got lost for whatever reason but now it seems something is completely borked and I cannot figure out the issue. Password is good but I cannot access control panel so posting is a painful processs using phpMyAdmin. Please let me figure this out!!
Finally was able to hack into my control panel>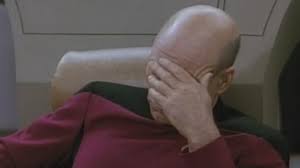 That was a bit painful trying to use phpMyAdmin to post. So painful I continued trying to find a way to get access back to make everything easy again. The way I was able to get here, finally, was injecting a new password using SQL. It worked!