Welcome, Welcome, Welcome!!!
Testing1>
OMG! I hate doing this through phpMyAdmin.
Testing>
I'm using phpMyAdmin to write this and post. Not too fun. If setting time was easier, it wouldn't be as bad.
OMG! Control Panel is once again broken!!! ARGH!!!>
I do not understand what is happening. Previously, I thought my password to control panel got lost for whatever reason but now it seems something is completely borked and I cannot figure out the issue. Password is good but I cannot access control panel so posting is a painful processs using phpMyAdmin. Please let me figure this out!!
Finally was able to hack into my control panel>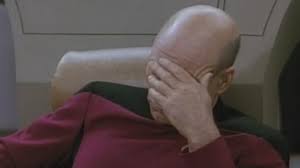 That was a bit painful trying to use phpMyAdmin to post. So painful I continued trying to find a way to get access back to make everything easy again. The way I was able to get here, finally, was injecting a new password using SQL. It worked!
Lost In Space 2018 Robot...Nice! >